How former MotoGP star Jeremy McWilliams helped create the fiery new KTM 890 Duke R
|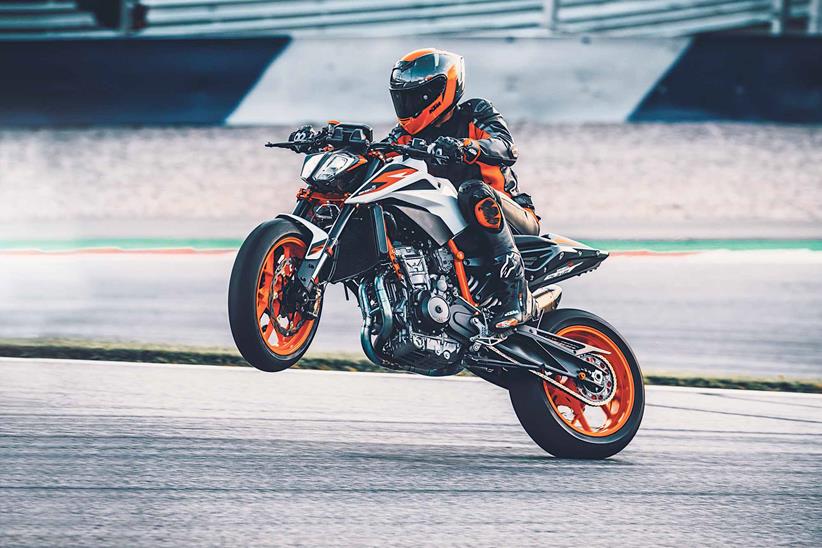 When KTM's 790 Duke burst onto the scene it gave middleweight fans an unhinged alternative to the Yamaha MT-07, but there was no R version… until now.
The 890 Duke R comes with an extra 16bhp, sticky tyres, big brakes, racy suspension, and cleverer electronics. While we wait to ride it ourselves, we asked development rider Jeremy McWilliams to reveal his testing secrets.
More bhp… but not too much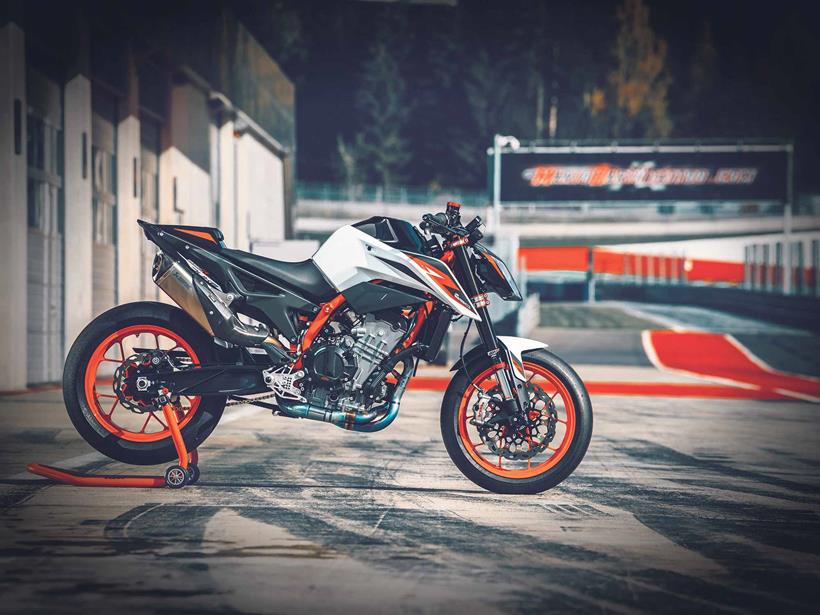 "That 119bhp figure is exactly what the 890 needs and with so little weight to push along it needs minimal effort to do what you want it to do.
"I've always been a fan of big cc bikes with a lot of go because you can ride them as you want – you can either be a bit of a hooligan or ride more sedately.
"On the 890 you can do exactly the same and if you want to lift it in third gear and play on the track it'll do it… and wheelie it all the way to sixth."
MotoGP braking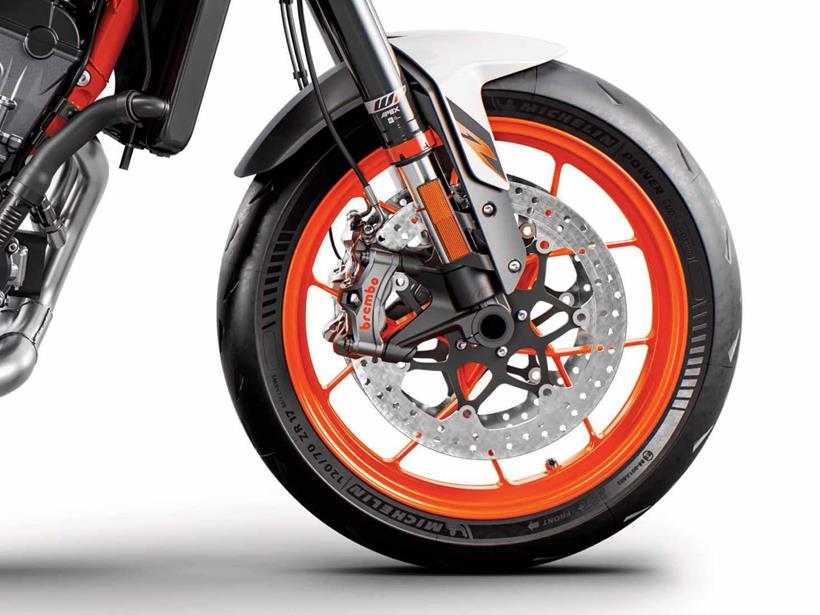 "We fitted the best brakes: twin 320mm discs with Brembo monobloc Stylemas. We test everything, right down to the master cylinder, pad material and how much brake pressure we need to stop in a certain distance.
"It stops so well and it does it using less brake pressure than on any bike I've tested: around 10/11 bar, which is MotoGP territory.
"You'd need 16 bar pressure on the 790 to achieve the same. It's designed as a one-finger system and on track, in supermoto mode, you can ride all day and without ABS intervention."
Related articles on MCN
Sharper handling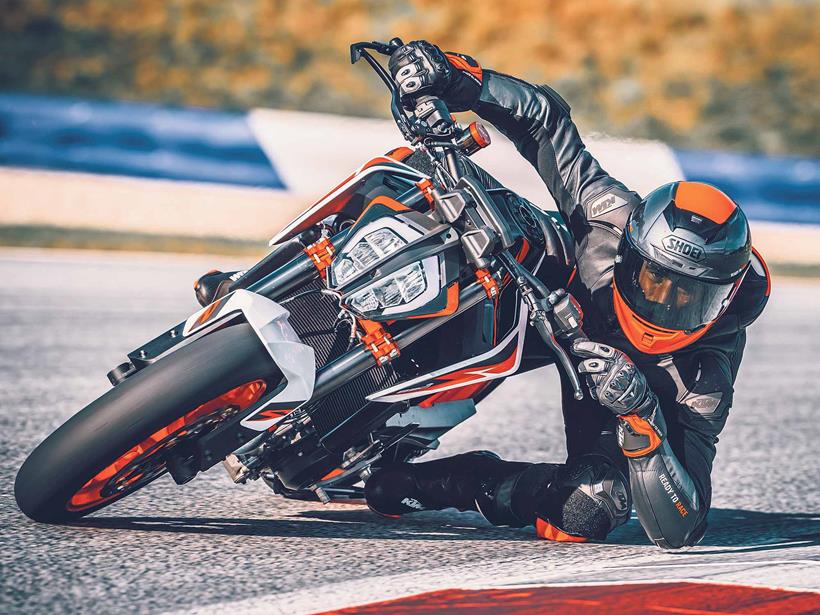 "We wanted a pure 'R' feel. We lifted it for more ground clearance, so the suspension had to be redesigned. Working with the WP guys we strip the forks, looking for compression points, less or more rebound, travel and spring rates. You test, come back with feedback and they'll suggest a direction.
"The 890 works so well on the road and we were within around three seconds of a supersport lap time on an early dev bike at Oschersleben. I could match my Super Duke lap time on some shorter circuits."
Going deep with electronics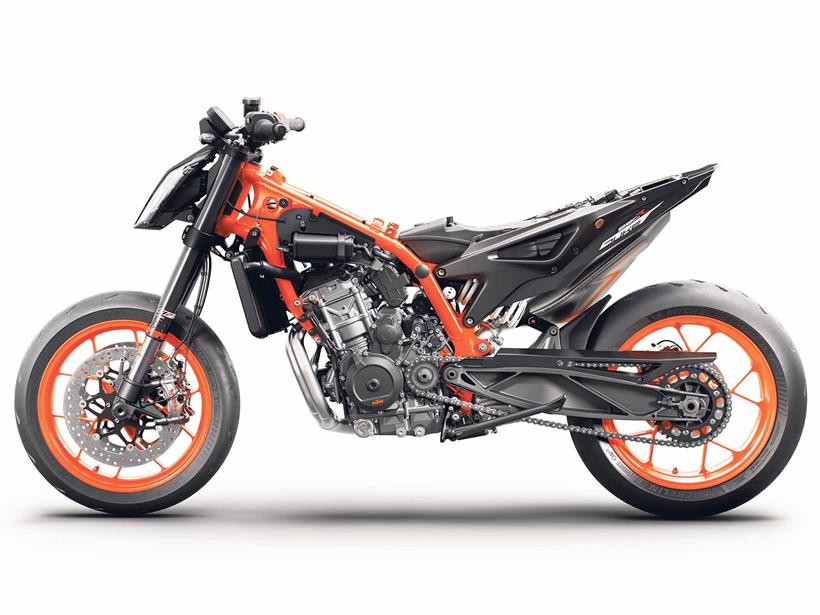 "We had to complete and sign off the project by a certain date. It takes a long time to lock the software down once we've chosen our preferred settings in all nine levels of traction control and various ABS modes.
"We test behind closed doors at our test facility in Germany and back it up on the road. Then we go to another track because they all have different grip levels. For the track we've allowed seven degrees of wheelie height. It doesn't sound like much, but you lose acceleration beyond that and the electronics pull you back with less."
Sticky rubber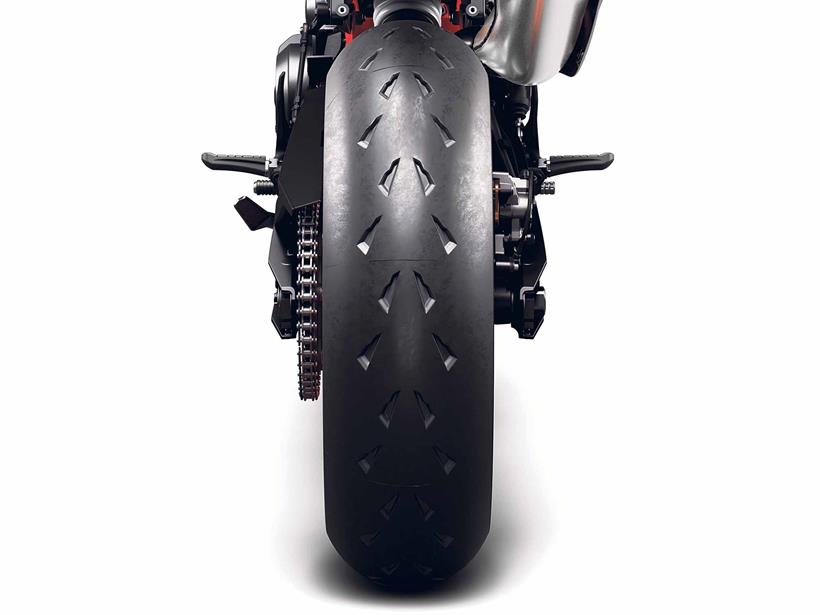 "We test every existing and yet-to-be released tyre combination available. We work with tyre manufacturers way ahead of their own product launch on certain materials. I could talk forever about it, it's quite an involved topic on every aspect.
"The 890's new Michelin Powercup II will completely blow you away – we're pulling 58 degrees lean angle on that tyre. When you have that sort of confidence in the tyre and motorcycle, it makes for a really fun ride and you can't help but smile, because you can put the bike exactly where you want it."
MCN Verdict: Chief Road Tester, Michael Neeves:
The new Duke 890 R sounds like it could have what it takes to be a genuine, but cheaper alternative to a big-cubed super naked. McWilliams concludes: "I think when everyone thinks about the 890 and 790 their initial reaction will be that it surely can't be that different or better, but in actual fact it's probably the most fun middleweight motorcycle you will ever ride." We can't wait to have a go.
---
Under the skin of the 2020 KTM 890 Duke R: lighter, faster and much more expensive
First published 1 April 2020 by Martin Fitz-Gibbons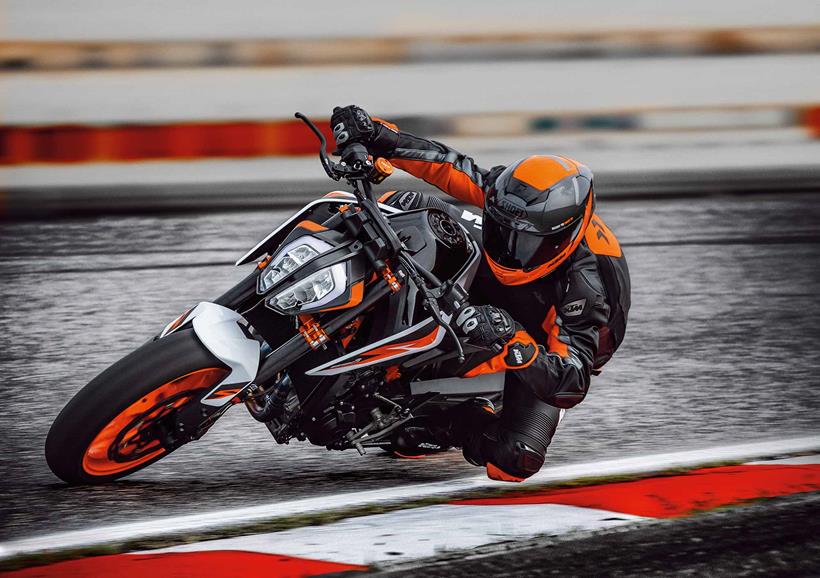 KTM have reignited our excitement for the 2020 890 Duke R with a new short film on YouTube debuted on Tuesday, March 31; detailing its place and purpose in the middleweight segment, as well as how it differs from the pre-existing, cheaper 790 Duke.
With the 790 naked launched back in 2018, the 890 is a more powerful, revvier derivative, complete with more premium suspension and less weight – which KTM say will be more at home on the racetrack, without sacrificing real world usability. Consider our interest piqued.
Sitting alongside the 790 in KTM's line-up, the engine capacity has increased from 799cc to 889cc, with the parallel-twin now producing 119bhp and 73ftlb of torque, compared to the 790's 103bhp and 64ftlb.
Producing more power and torque per cc than the 2018 machine, the 890's higher state of tune comes from an increased compression ratio, larger valves and aggressive cams with more lift. It also revs a further 250rpm and there are gains to both bottom-end and midrange power.
Alongside better performance, KTM have also rid the bike of cost-cutting components like non-adjustable forks and mediocre Maxxis Supermaxx ST tyres, replacing them with compression- and rebound-adjustable 43mm WP APEX upside downers and Michelin Power Cup II road-going trackday rubber.
The front suspension travel has not been reduced, either, to keep things comfortable on the road. At the rear, the 790 shock has also been replaced with a fully-adjustable WP APEX unit, complete with handy linear spring and preload adjuster.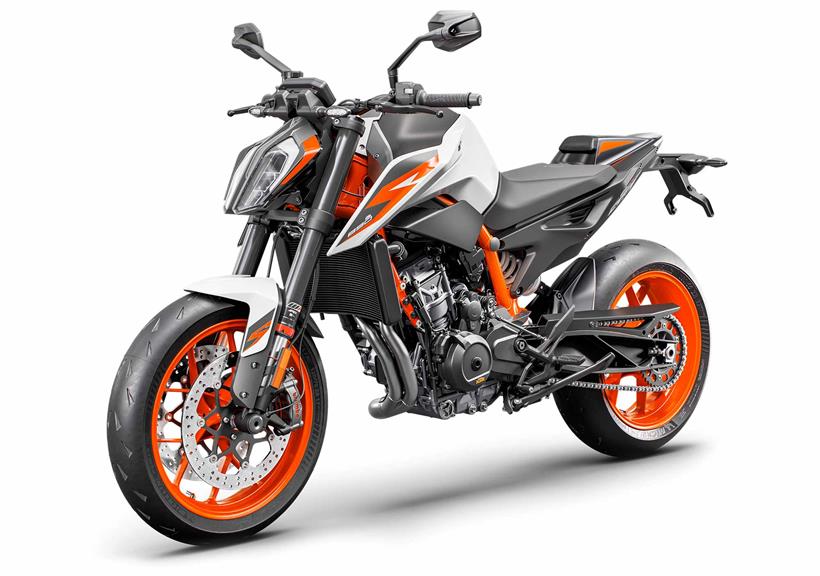 Related articles from MCN
For added track prowess, the seat height has been raised to 834mm – up from 825mm on the 790. Geometry has also been altered and there's now a steeper swingarm angle for better stability, plus higher footrests and increased ground clearance.
For additional stopping power, the 890 gets dual chunky 320mm front discs (up from 300mm), equipped with dual four-piston Brembo Stylema monobloc calipers. There's also a Brembo front master cylinder, plus an advanced electronics package shared, including traction control and cornering ABS. An optional quickshifter and track mode is also available.
Impressively, despite the extra bling, the 890 is actually 3kg lighter than the 790, with almost half of that saved as un-sprung mass.
On top of performance and handling improvements, the 890 also enjoys a revised paint scheme, striking orange frame and single seat unit as standard.
If you want to get your hands on one, then bikes will be available at the end of February at a price of £10,399. That's a lot more than the 2019 Duke's £8799, but those chassis parts ain't cheap!
As always, keep an eye out for the full MCN KTM 890 Duke R review very soon.