DVSA confirms motorbike training centres can provide CBTs for key workers during lockdown
|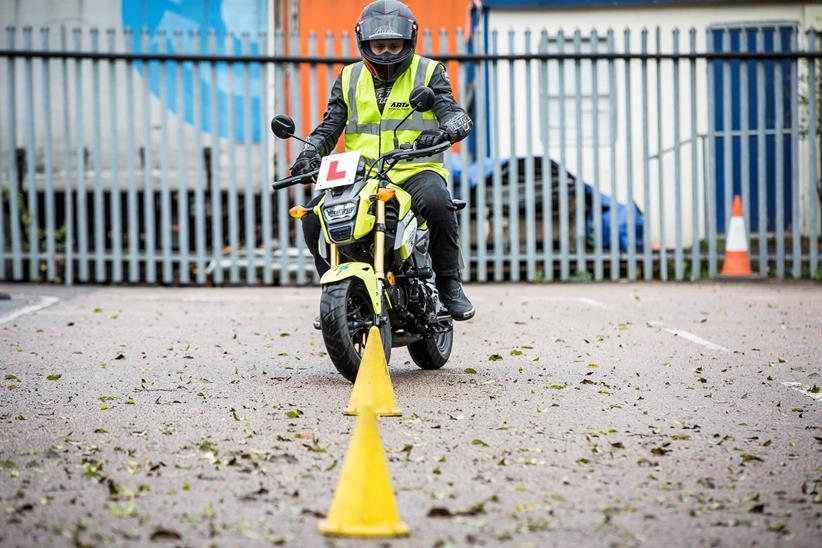 The DVSA's Chief Executive has written an open letter to motorcycle training centres, clarifying its stance on motorbike tests and CBT certificates during Coronavirus lockdown.
"As you know, we have suspended motorcycle tests to help prevent the spread of the coronavirus," said Gareth Llewellen in the letter. "We are continuing to provide emergency tests for those whose work is critical to the coronavirus response."
"I'm incredibly aware that some workers including our NHS staff and those on the frontline will have an urgent need to finish their motorcycle training. I'm very grateful to those of you who are able to continue providing training – including compulsory basic training (CBT) – for people those who need it."
The letter was apparently needed after one training centre, Pass Bike, in Rochford, Essex was struggling to convince local police that they could legally continue to provide CBTs for key workers.
"It put us in an awkward position," said Ian Burrell MBE Director at Pass Bike Motorcycle Training. "On the one hand we had the Police saying that there was no information from the DVSA that they could accept and on the other hand we had key workers in need of the legally required CBT Certificate."
Mr Burrell explained the problem to his MP, James Duddridge who, in turn, raised the issue with the DVSA resulting in the letter of clarification. Although the new guidance will be welcomed by many, it stops short of extending people's existing CBT certificates much like the Department for Transport has done for MoT testing.
Key workers who need to arrange a full motorbike test can do so by emailing critical.worker.driving.test@dvsa.gov.uk with proof of your employment and your telephone number, preferred test location, the type of driving test you would like to take and driving licence number.
The DVSA has 50 volunteer motorcycle examiners across Britain giving tests and more who cannot give tests due to health risks processing requests from home.
---
Key workers who need a CBT should contact local training centre
First published 8 April 2020 by Ben Clarke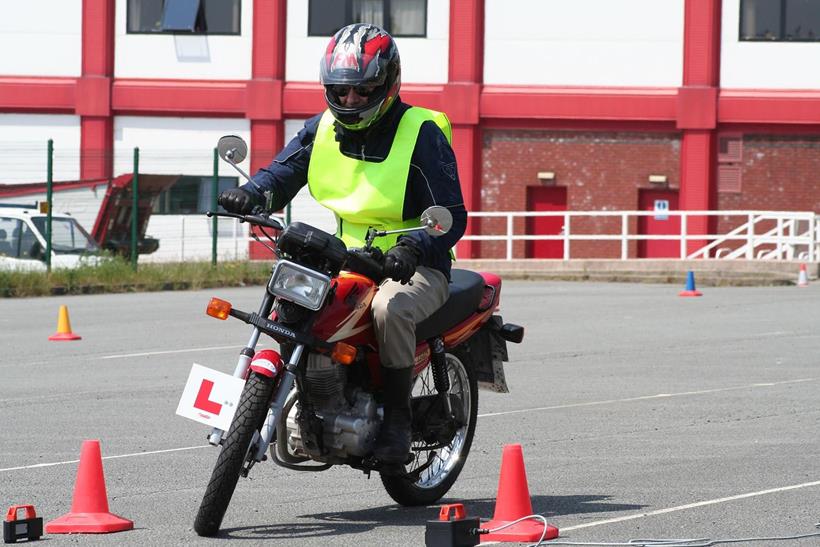 Thousands of workers who use a moped or scooter to do their jobs do so by virtue of the fact they have a Compulsory Basic Training (CBT) certificate. But since test centres are not on the Government's exemption list for businesses that can stay open during lockdown, any whose certificate is due to expire could be unable to work.
This could also mean fewer people who are able to deliver food, prescriptions, medical supplies or anything else currently couriered around the UK's towns and cities by scooter and moped.
Not to mention those NHS or other frontline staff who rely on a scooter to get to work every day.
Related articles on MCN
The CBT is different to a driving test, as it has a two-year expiry date before it needs to be retaken. The Government advises that critical workers who need to book a full driving test should email critical.worker.driving.test@dvsa.gov.uk with proof of your employment and your telephone number, preferred test location, the type of driving test you would like to take and driving licence number.
But there is no specific mention of the CBT on the site. This is because CBTs are booked through the trainers themselves rather than a test centre and so the DVSA is currently advising that key workers in need of a CBT should contact their local training school directly.
Centres have been advised by the DVSA to continue with CBTs for key workers and to follow the Government's guidance on social distancing when they do.
MCN spoke to Matthew Hardwick from Shires Motorcycle Training who said: "Currently we have not had any key workers contact us for CBTs, should that happen then we will look into providing them a CBT in the safest way possible. Most likely on a 1-1 basis with them using their own equipment to reduce any chances of contamination of any kind.
"They would also need to provide proof that they are a key worker and keep that confirmation with them throughout the CBT as without that we couldn't legally do a CBT with the current rules in place.
"Our main interest is to make people safe on the road and make sure key workers still have transport to carry out their work but without proof it wouldn't be possible."
The MCIA writes to the Government
Tony Campbell, CEO of the Motor Cycle Industry Association (MCIA) has written to Robert Jenrick MP, Secretary of State for Housing, Communities and Local Government, requesting that training schools are added to the list of businesses exempt from the current lock down restrictions and are therefore able to continue providing CBT certificates.
"Rest assured that your association is working hard during these challenging times to position PTWs front and centre with decision makers and also by reinforcing the significance of our industry to our national well- being, human and economic," said MCIA Communications Manager, Nick Broomhall.
Elsewhere, a Facebook page called 'Extend the L-plate' has been set up to get the message out that CBT certificate holders need help in these difficult times. Page creator, Alex Richards said: "I was collecting a prescription for my wife when two came in to pick to meds deliveries and it just made me think, what happens if they can't ride?
"And then I read about how the supermarkets and Deliveroo, Just Eat, etc are working together to ensure food deliveries, and of course they're pretty much all on L-plates," he added.
"The final thing was hearing about bikers volunteering to run stuff about, and I thought of all those in London, who use a 125cc on L-plates as their mode of transport."
Richards hopes that if the message is spread far and wide it will make the policy makers pay attention and do something to help.